Love & Joy Coloring Book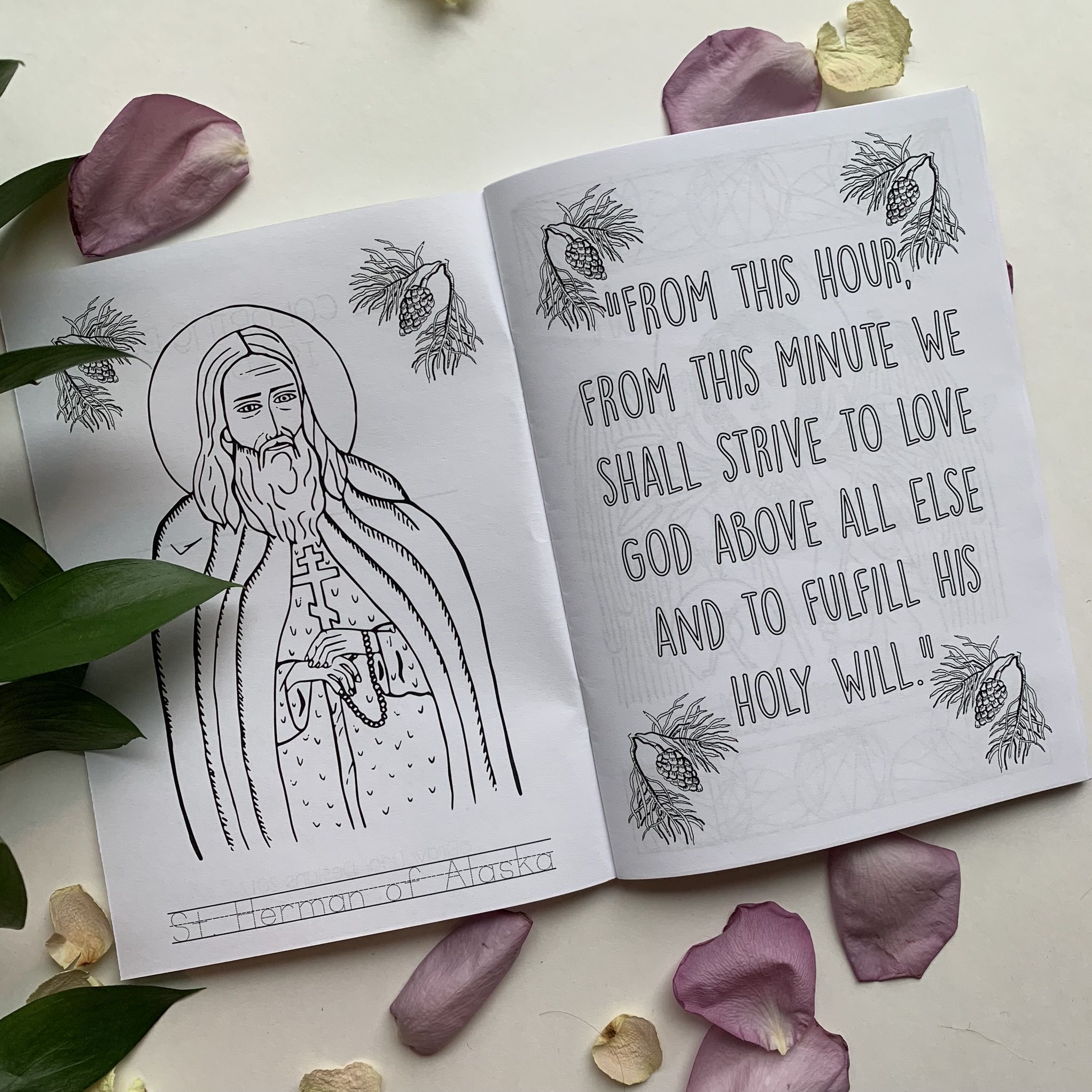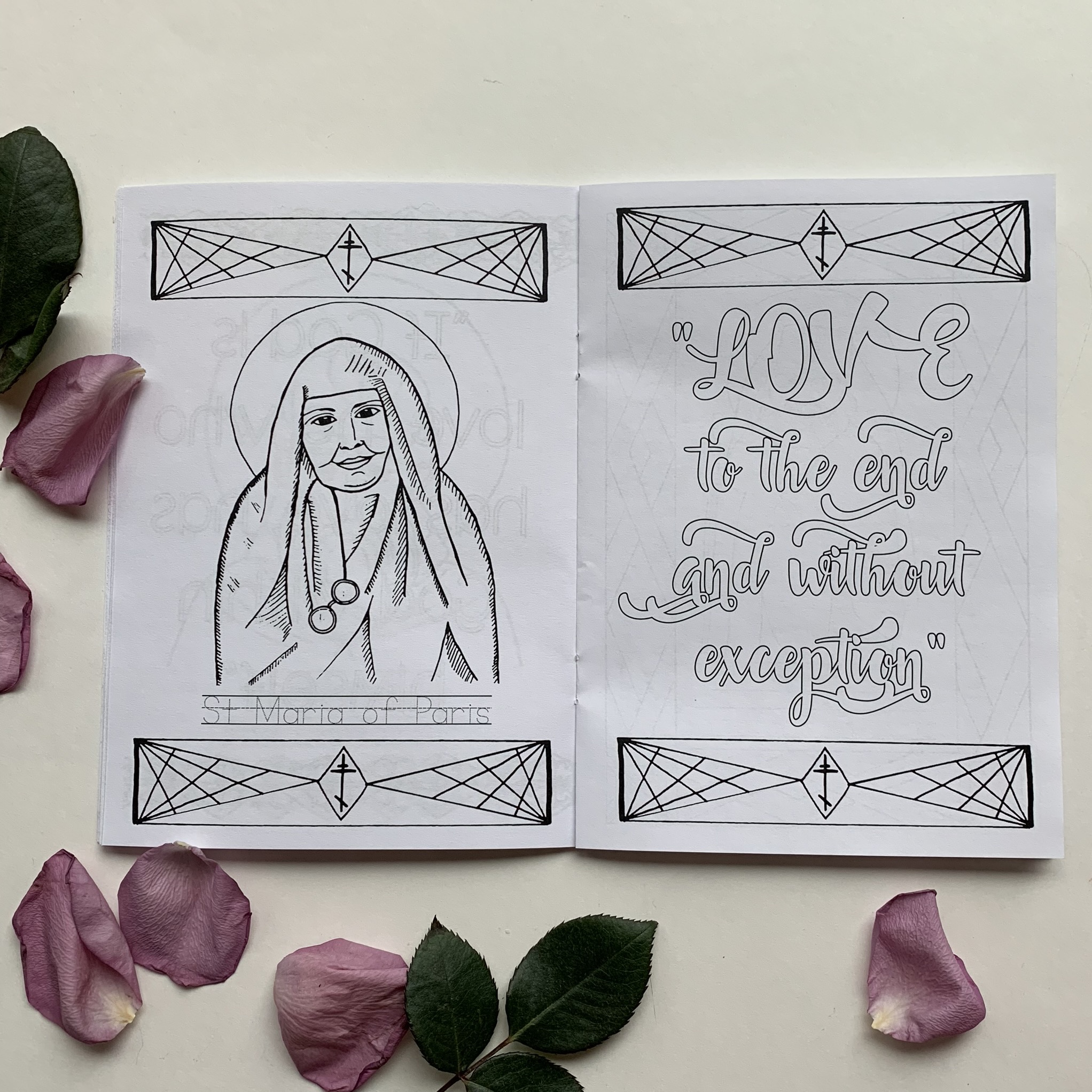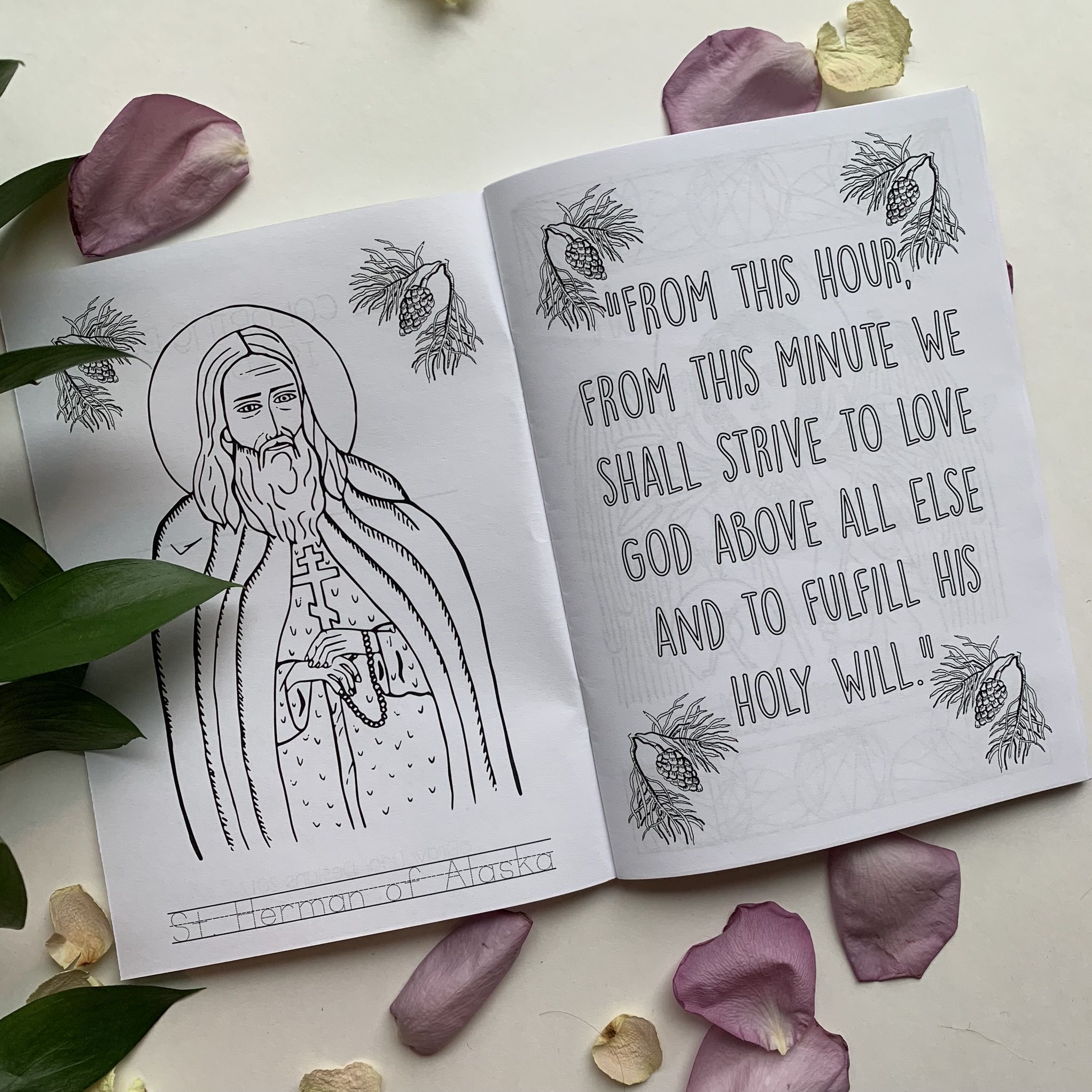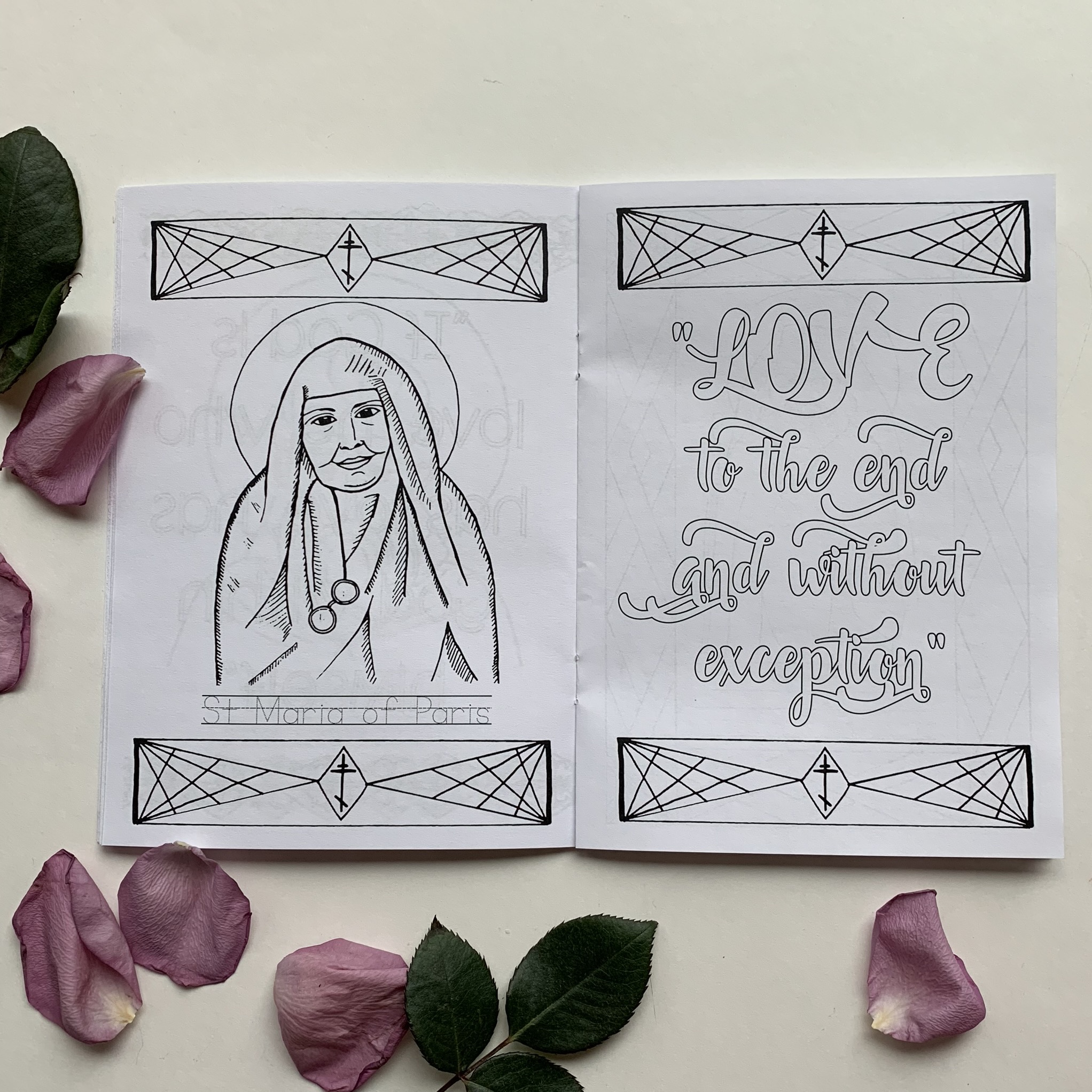 Love & Joy Coloring Book
Love & Joy Coloring Book features 25 hand drawn saints, along with quotes by or about that saint. Each page is framed by a beautiful, hand drawn border, and the style is such that both children and adults alike would enjoy this coloring book. Saints depicted include St. Mary Magdalene, St. Athanasius, St. Maximus the Confessor, St. Kassiani the Hymnographer, and many more!
Small enough to stash in your purse or tuck in a Pascha basket, this 5x7 coloring book is sure to be a hit!
Please send us an e-mail at drawneardesigns3@gmail.com if you are interested in a wholesale order for your church or bookstore.