2019 Orthodox Children's Calendar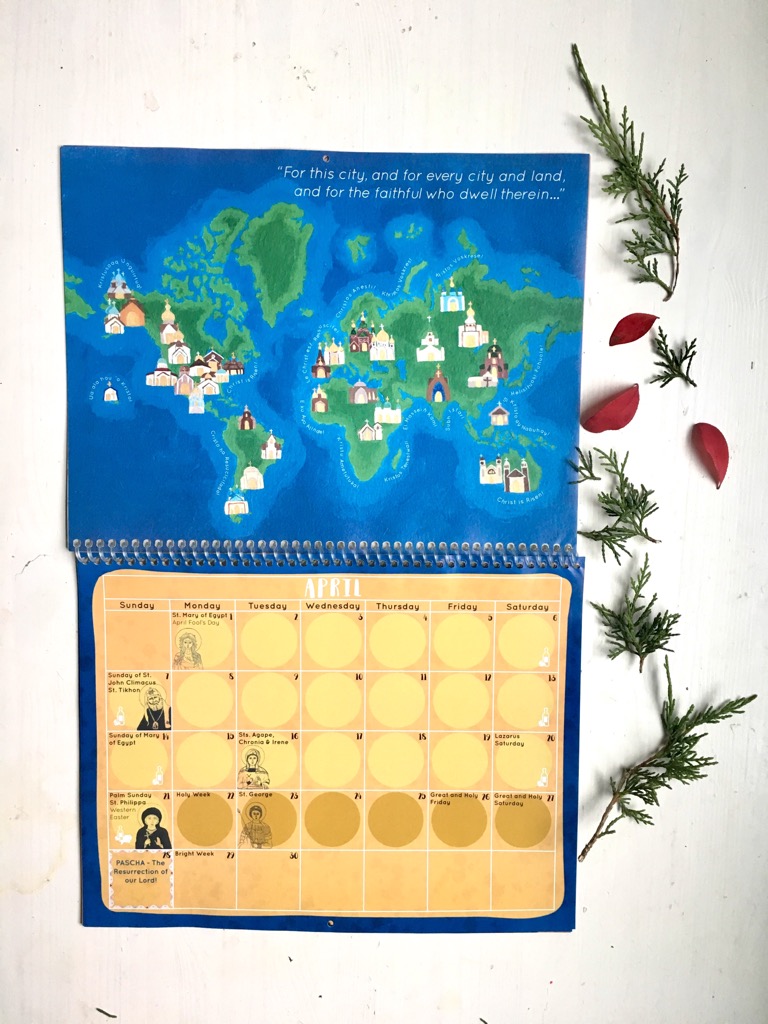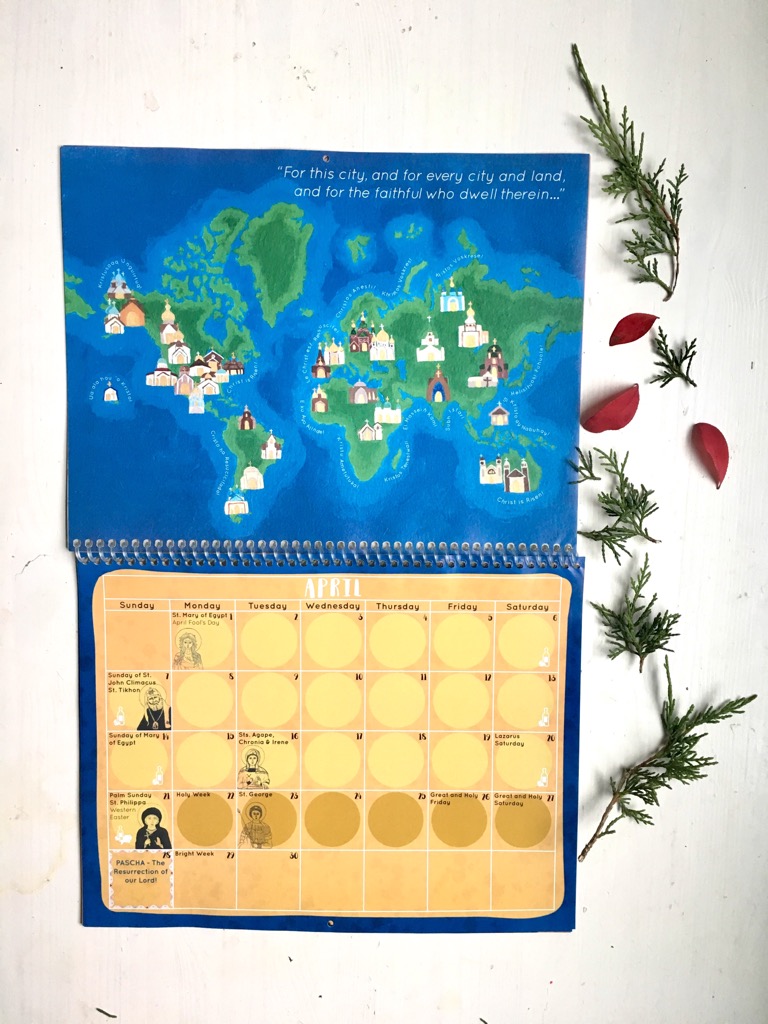 sale
2019 Orthodox Children's Calendar
"The Litany in Our Lives" 2019 Orthodox Children's Calendar
This full-color, 52 page wall calendar is made by Orthodox mothers specifically for Orthodox children and families to use throughout the year both as a calendar as as a springboard for furthering their understanding of the Faith.
Each month features a verse of the Great Litany and an original painting illustrating an aspect of that verse. The colorful calendar page denotes fasting days, select saints days, church feasts, and American holidays, while leaving room for a family to add their own busy schedule! Following each month is an additional page including a craft, recipe, and memory verse correlating with the month.
This truly unique calendar is intended to be practical and useful, while also helping children explore, understand, and grow in their Faith.
***Bookstores or churches interested in purchasing this calendar, please e-mail drawneardesigns3@gmail.com.***