That's Nonsense: A Silly ABC Book to Read and Color by The Green Paintbrush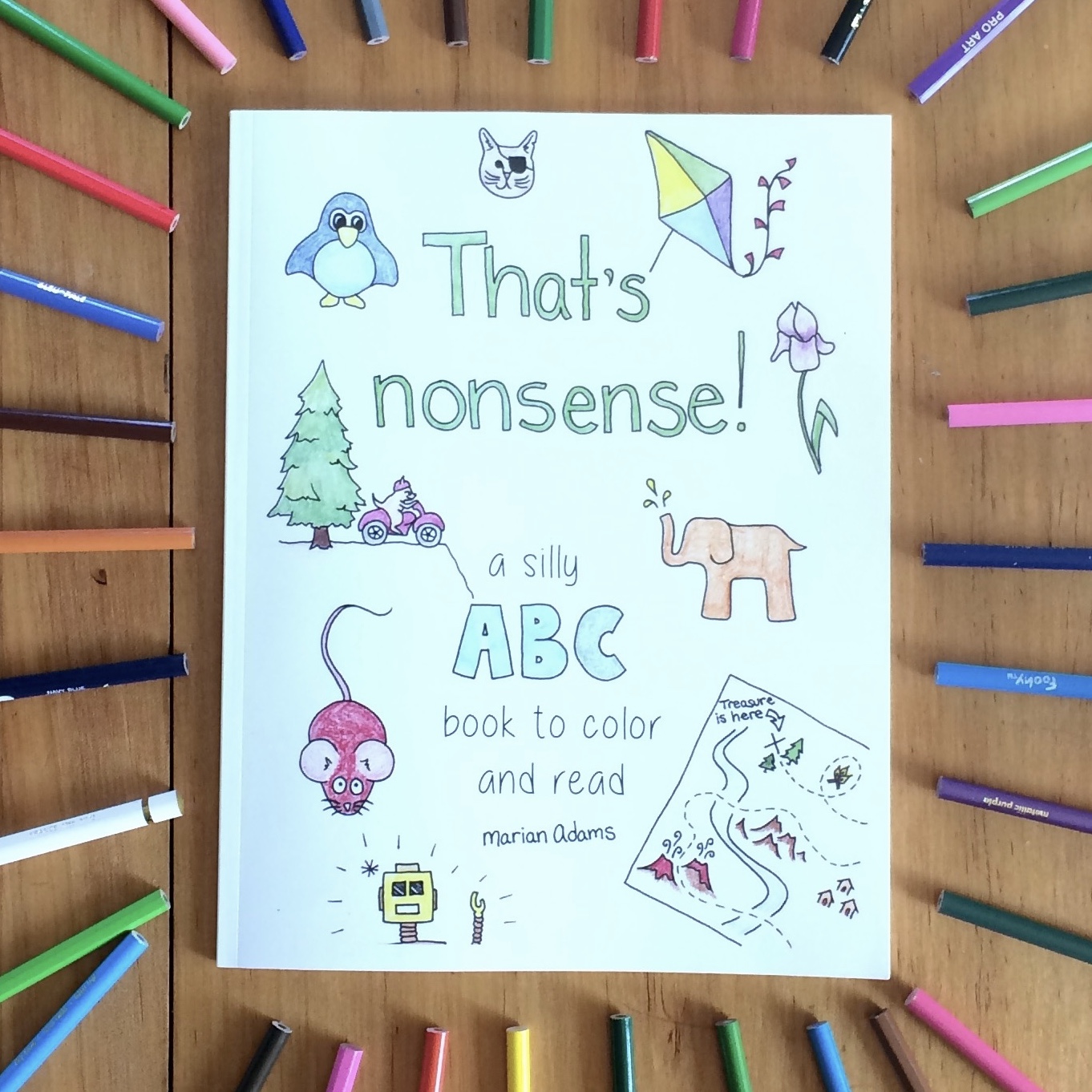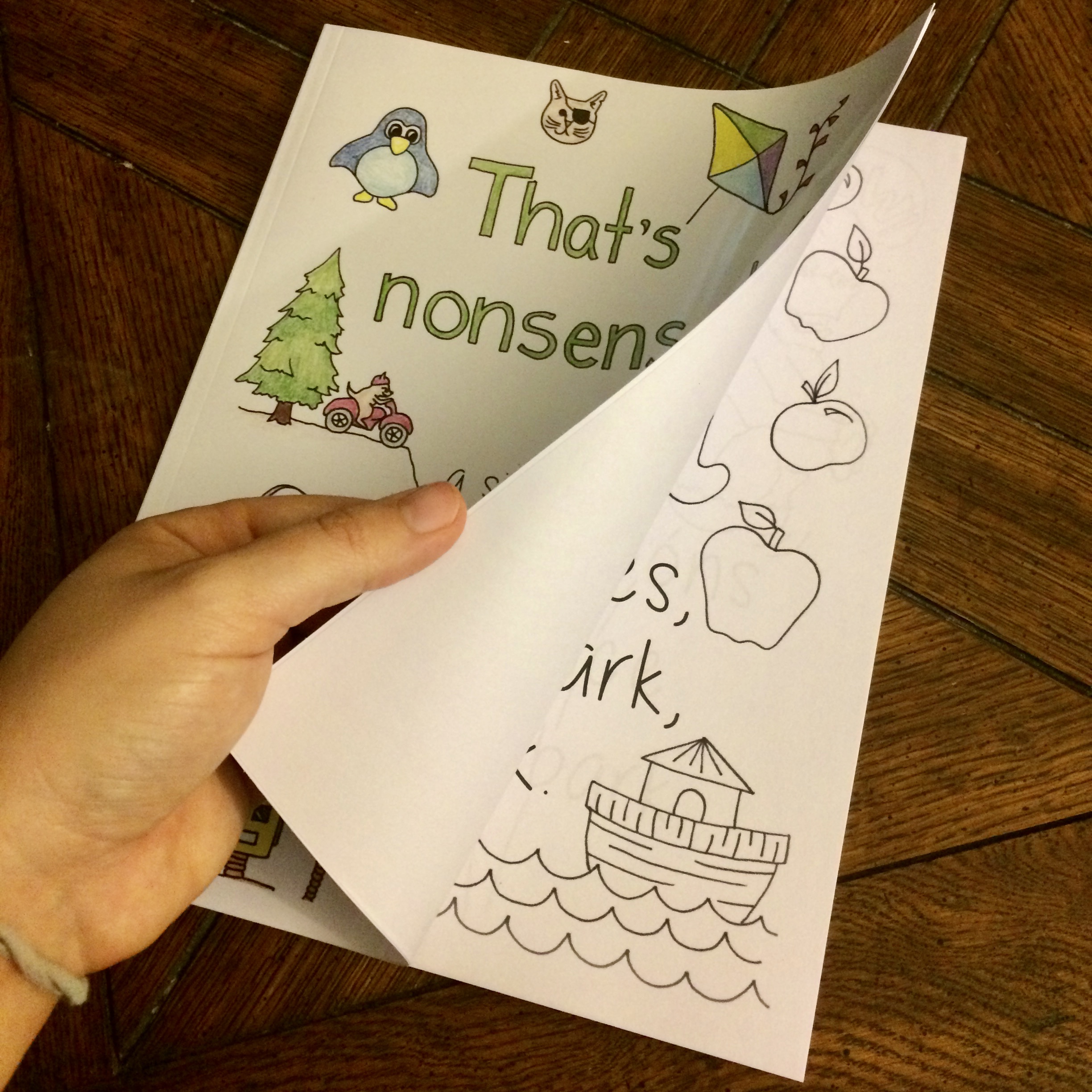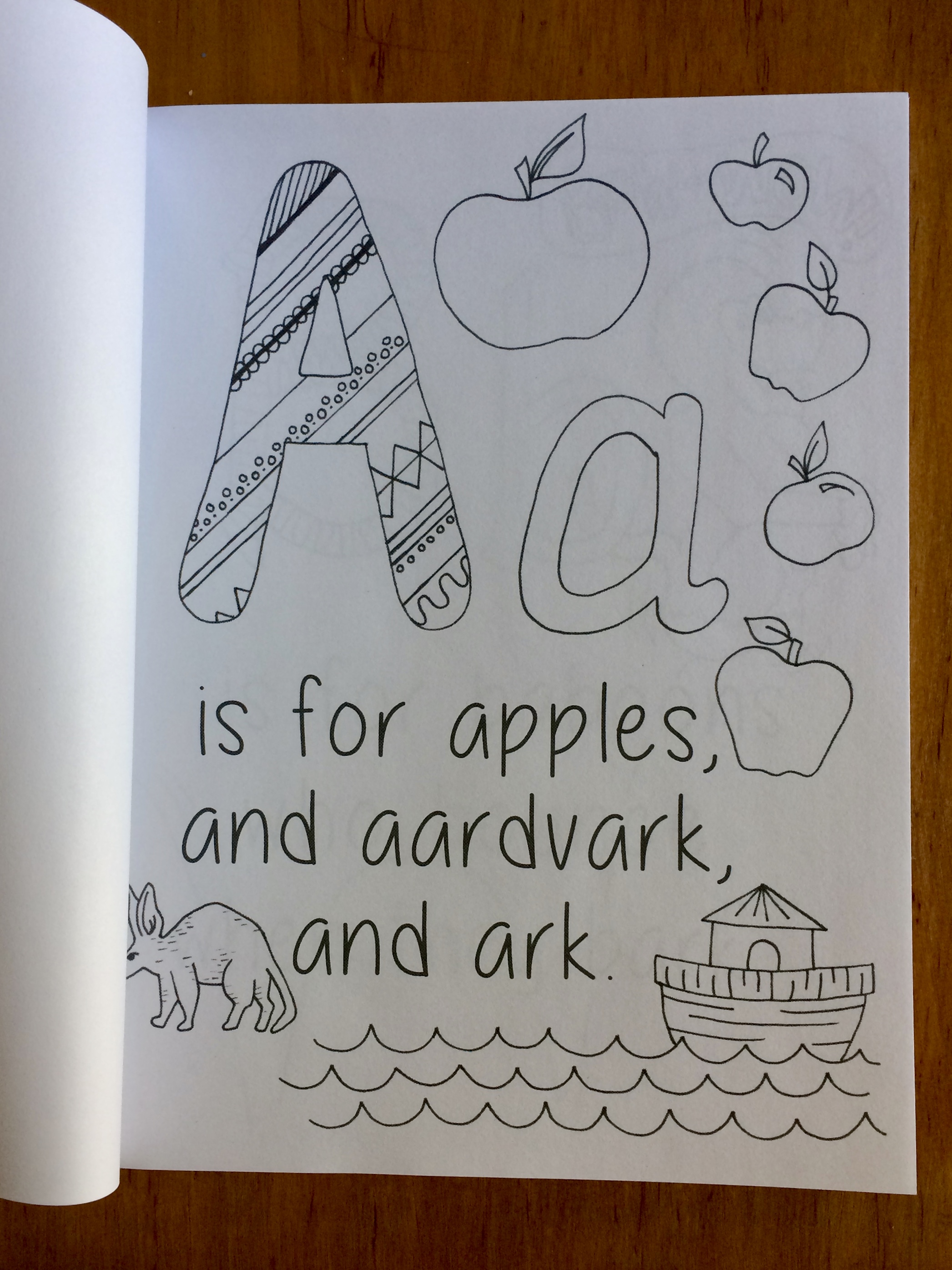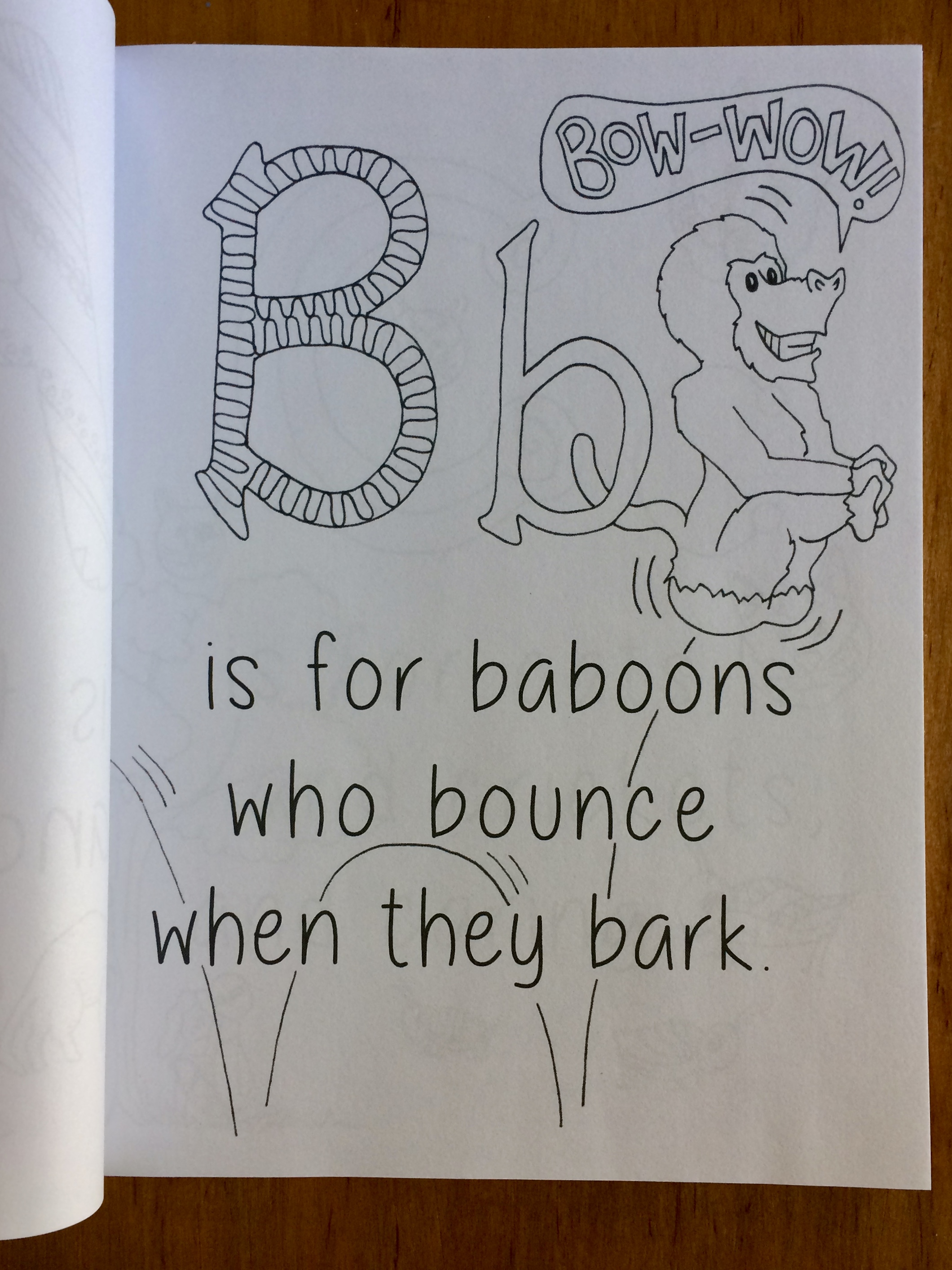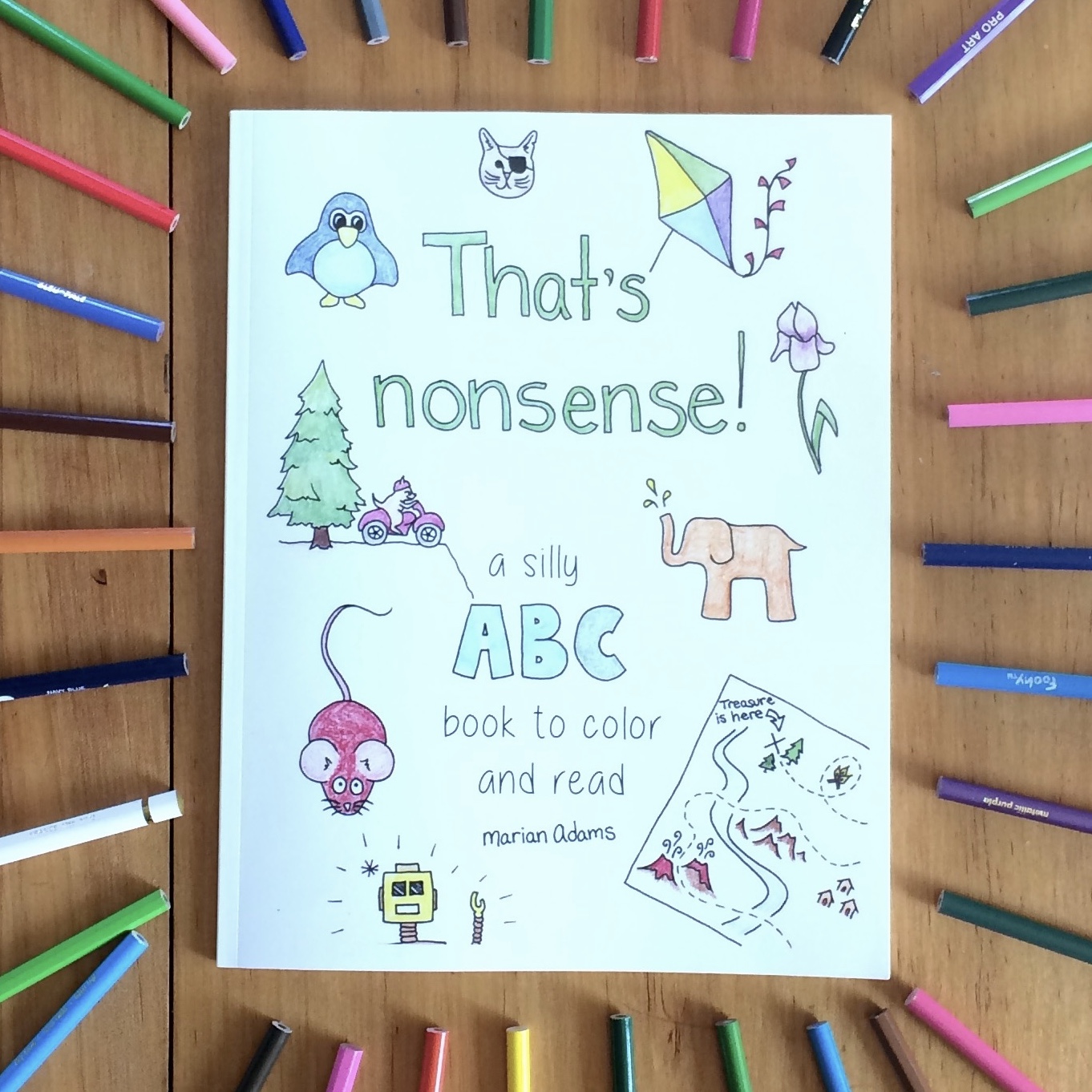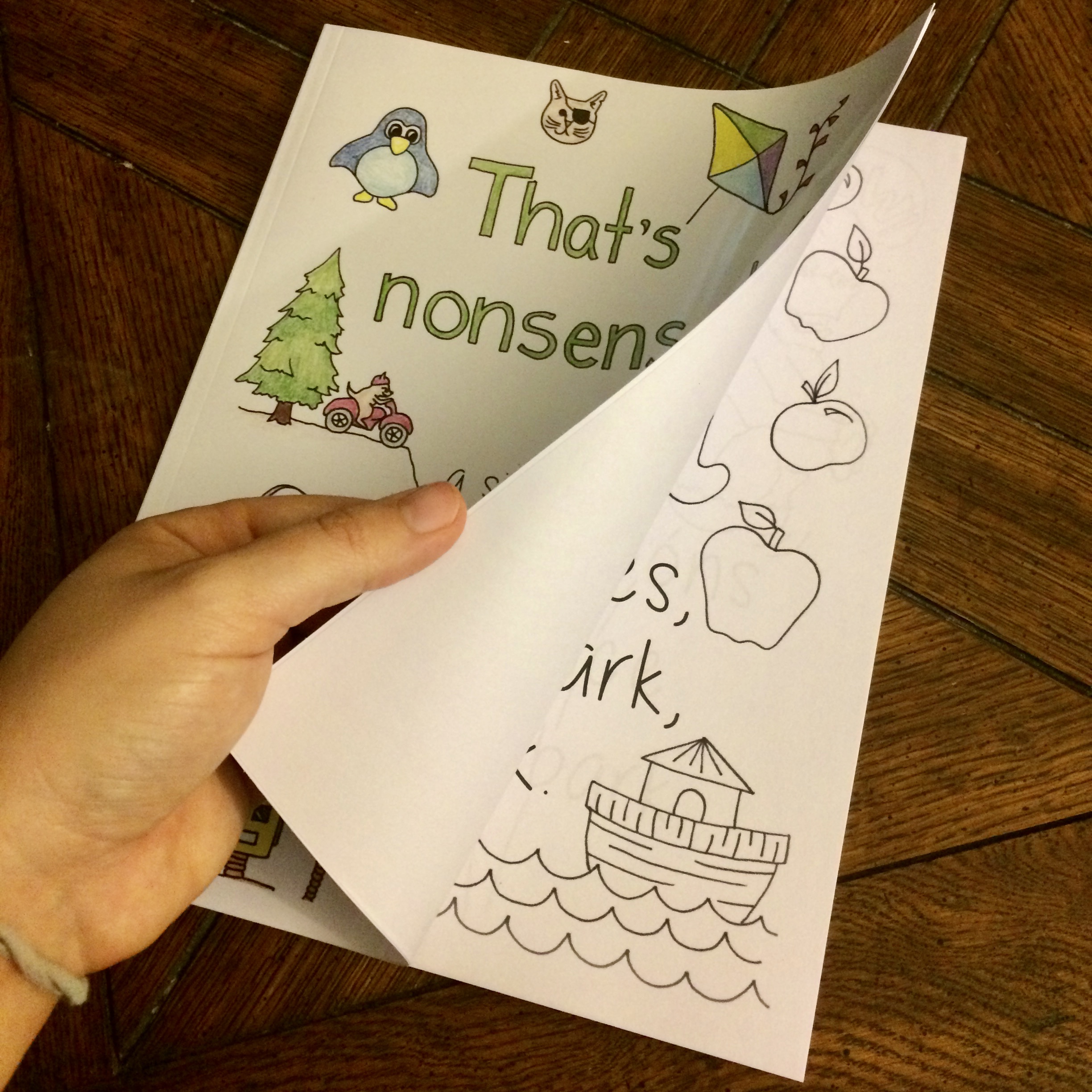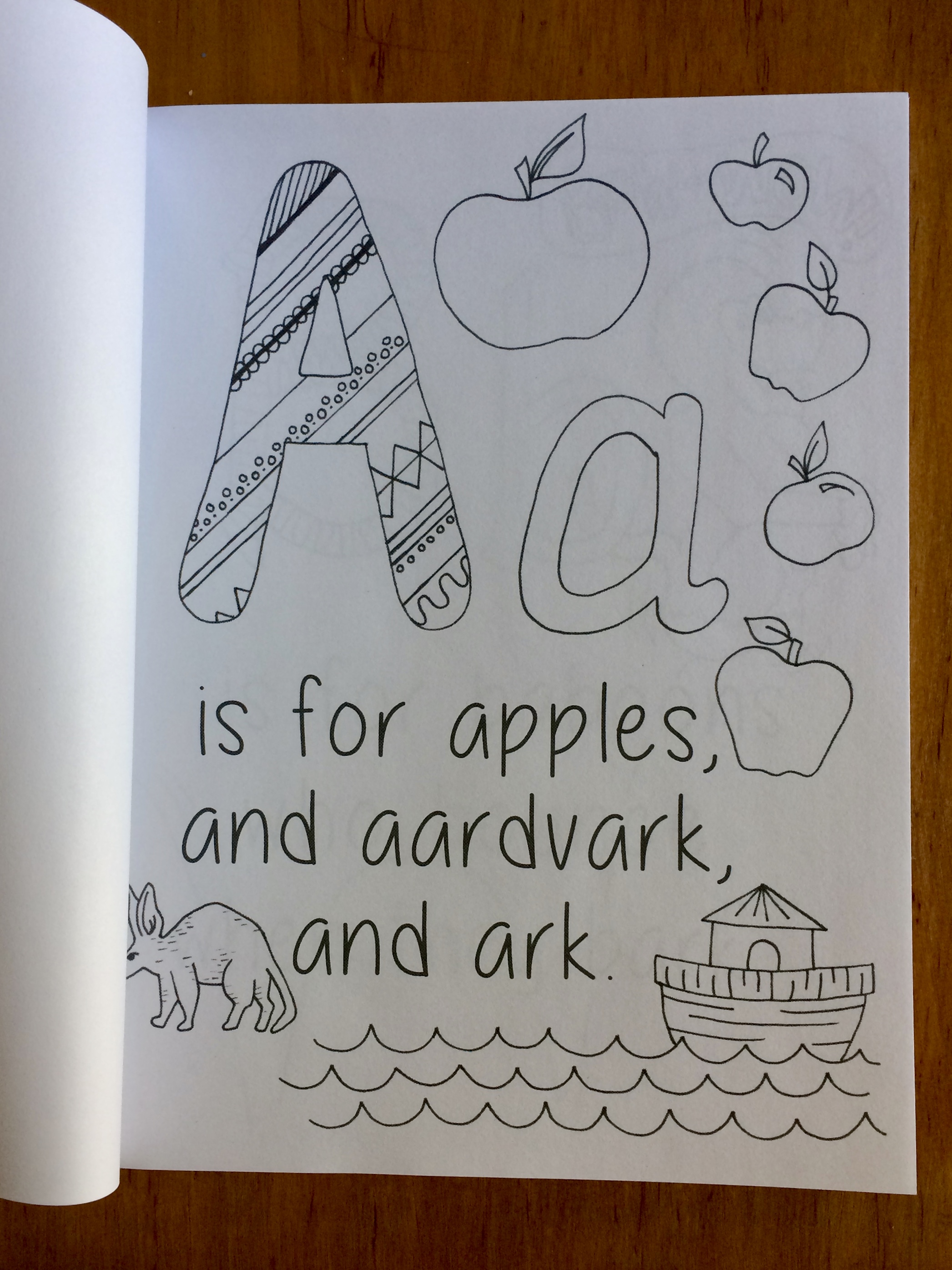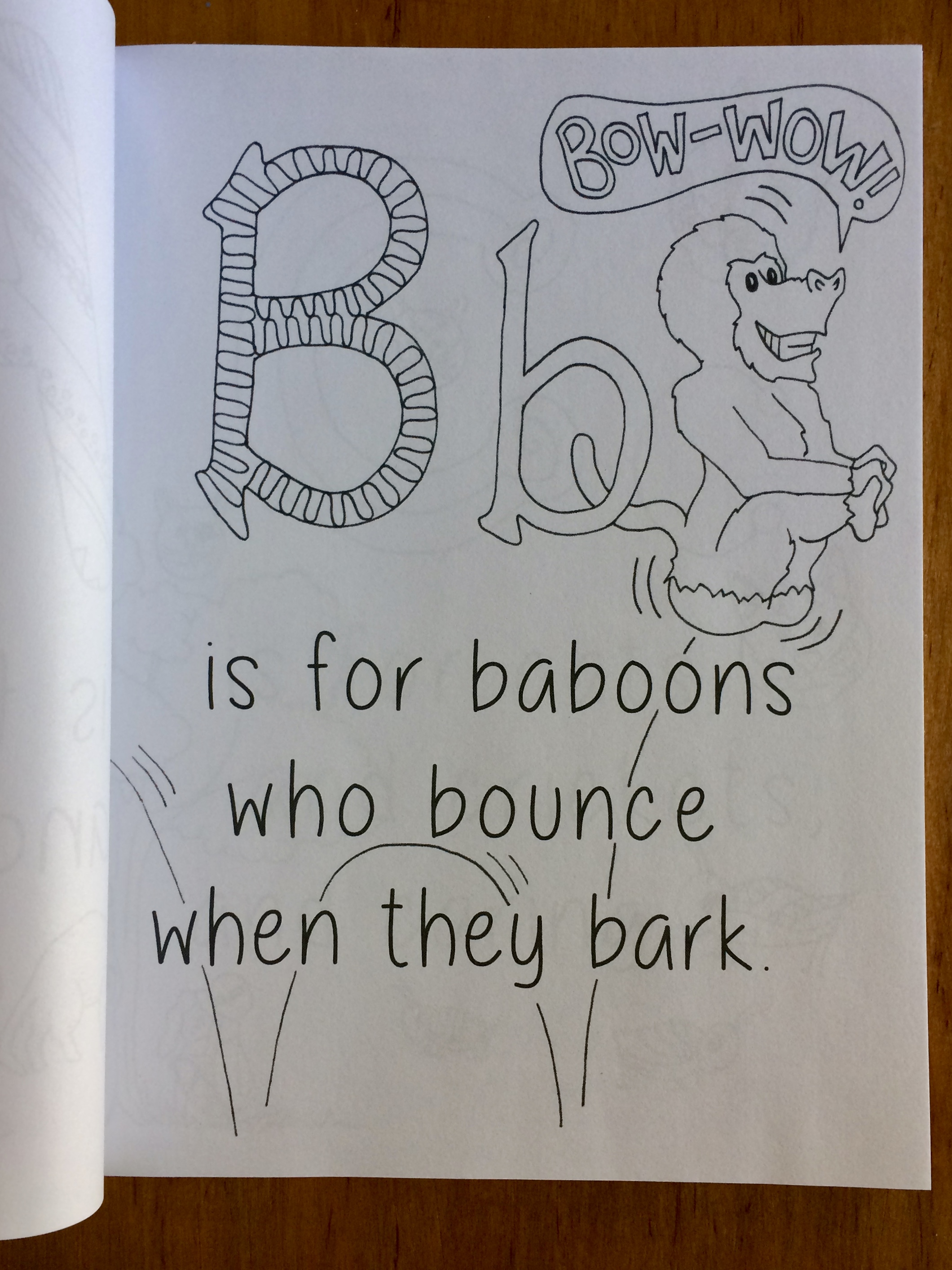 That's Nonsense: A Silly ABC Book to Read and Color by The Green Paintbrush
"A is for apples, and aardvark, and ark. B is for baboons who bounce when they bark. C is for cats, and crickets, and caring. D is for dogs who are dapper and daring."
This silly, rhyming alphabet book is designed to be both colored and read! Whether you choose to color it yourself and create a truly unique book, gift it to a child to personalize, or leave it black and white, the goofy rhymes and creative images make it a pleasure to read. Each page features a capital and lower case letter, an accompanying rhyme, and hand drawn illustrations that bring the text to life. Topics range from the simple (apples) to the complicated (friends who know how that feels), and the basic (ouch!) to the complex (nouns that aren't very nice). This unique coloring book fosters artistic creativity in children (of all ages), is an educational tool to teach the alphabet, and encourages the wild imagination that come so naturally to little ones. The author, Marian Adams, wrote and illustrated this book for her baby, and it quickly became a favorite that they read again...and again..and again.
See more from this artist at www.thegreenpaintbrush.etsy.com, including the digital download of a printable version of That's Nonsense!